KNARS – Rave Breakbeat Drumandbass Punk Electronic producer with liveband
KNARS makes an intoxicating mix of breakbeat, postpunk and drumandbass. They are known for their raw style and big energy. They recently released their album FROM THE MADHOUSE. With angry-young-man lyrics, pumping 90's breakbeats, hardstyle synths and in-your-face horns, KNARS lures you into escaping THE MADHOUSE. Their overwhelming, raw electronic craziness means an all-demolishing moshpit.
'Come to the madhouse before the madhouse gets you!'
KNARS has been destroying festivals and venues in their homecountry (NL), gaining praising reviews. They gained international traction aswell, touring in Hungary, Belgium, Czech and France and getting picked up by American, Russian and English music blogs. In 2019 they made their single "Push it To the Limit" into the Borderlands 3 gametrailer soundtrack. Comparisons are quickly drawn between to The Prodigy, Pendulum and Die Antwoord, but above all KNARS has its own annihilating sound.
The energy of frontman and producer "Captain Maniac" Martijn Holtslag is assisted by singing warrior IHAKA from New Zealand. A crazy American drummer, screaming guitars and synthesizers, and multiinstrumental horns make KNARS a tornado of boiling energy wherever it goes.
KNARS has, to this date, released the singles 'Bad Trip,' 'Fuckup', Blood on my Mind, She Twisted, and 'Dragging me Deeper'. The project has been able to achieve this whilst remaining fully independent, without label, manager, publisher or subsidy. Producer/MC/frontman Martijn Holtslag gained some notoriety when, after being beaten up in public after a night out, he went on to shoot a video for the single 'Fuckup,' showing his injuries as a "middle finger to hate."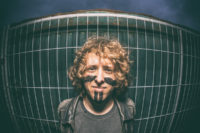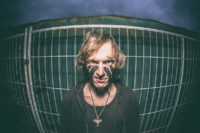 TURN LIKE YOU CAN'T GET A HOLD OF YOURSELF! REMIXES
KNARS heeft de afgelopen tijd veel gespeeld, zonder uitzondering, de plaats delict achterlatend als een bemoshpitte, modderigge bedoening. De band kreeg weleens te horen dat hun muziek 'Te ruig' was, of 'niet echt iets dat je op Spotify aanzet'. Echter verzon producer en frontman Martijn Holtslag een oplossing. En begon aan de slag te gaan met verschillende varianten van de band's laatste single 'Cant get a Hold of Myself', maar dan uitgevoerd in andere genres. Al snel riep hij de hulp in van verschillende producer vrienden om te kijken of er meer uit de muziek te halen viel. De geboorte van een nieuw remix-project. Met als resultaat een wijd scala aan sferen die de muziek van KNARS toegankelijk maken voor nieuwe fans, zonder afstand te doen van het rauwe randje wat KNARS tot KNARS maakt.
NEW VIDEO!
This is a Madhouse escape-masterpiece, Fight scenes included. Girls included. Docters included. Nurses included. You ask, we deliver
Bigups to the whole team, all the volunteers, extras, hard working light techs, prop team, make-up team. This was a group effort 🙂 <3 <3 <3